In 2018 authors from 110 countries participated in The Golden Turtle International Creative Competition. The geography has expanded adding Afghanistan, Andorra, Belize, Botswana, Cameroon, Egypt, Jordan, Lebanon, Liberia, Mali, Mauritius, Namibia, Panama, Sierra Leone, Somalia, Uganda, Zambia and Zimbabwe. This year the authors from India (239 people), Iran (185 people), USA (178 people), China (132 people) and Brazil (65 people) were the most active in submitting artwork.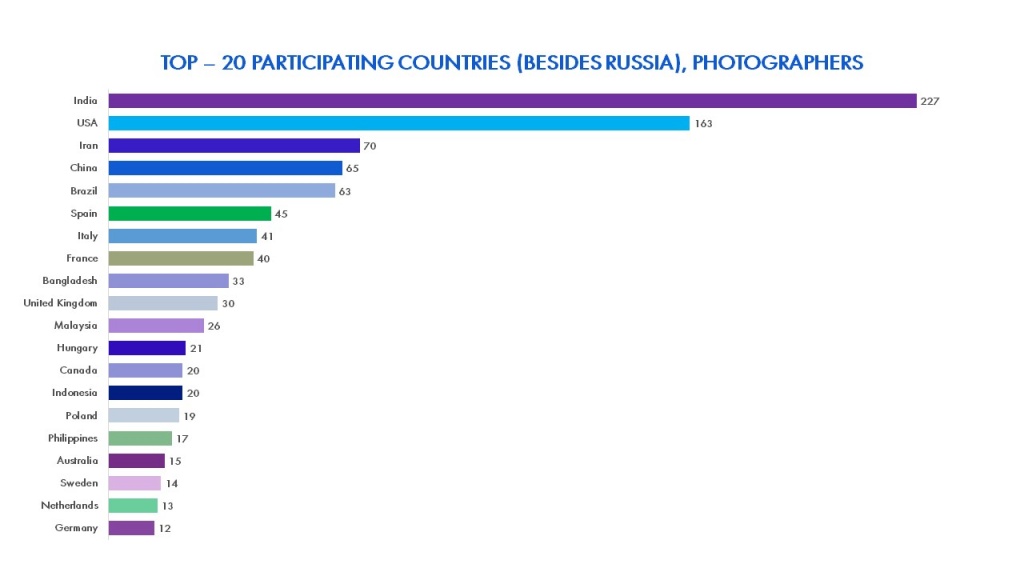 1,802 photographers from 98 countries entered the Natural Photography Competition. On average, by the number of photographs per author, Russian authors are ahead with 4.5 against 3.9 works per foreign author. The most popular among the participants were the "Portrait of the Animal", the "Animal Behavior" and the "Microcosm" nominations.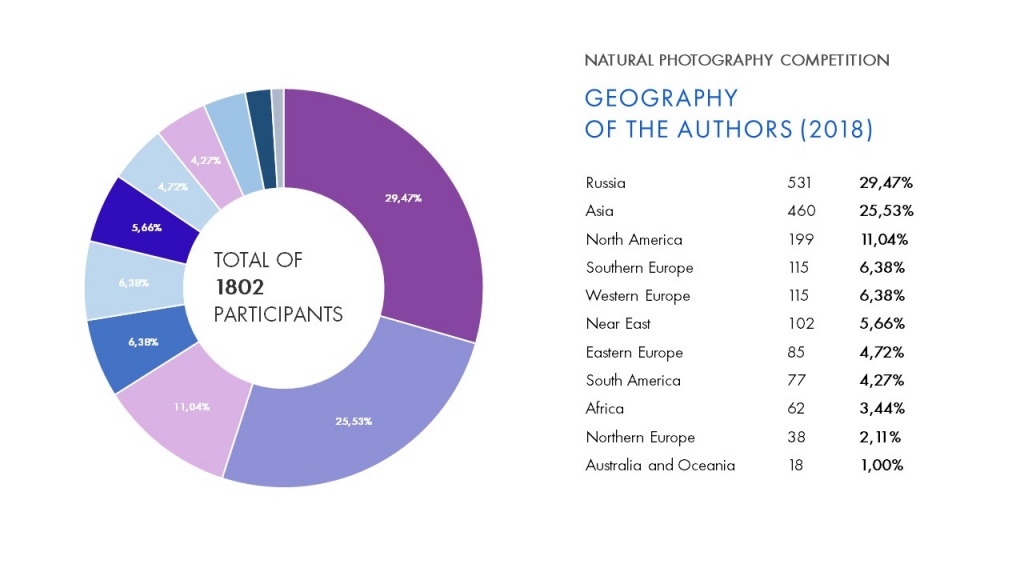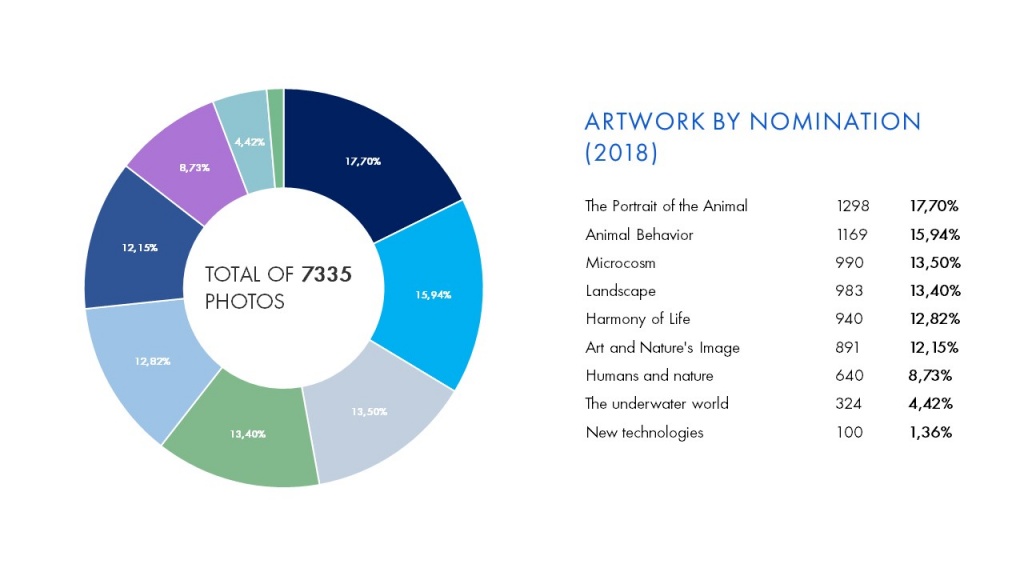 The amount of works of the ECO-Posters Competition has increased by 20% compared to the previous year. In terms of the number of authors, Asia and the Middle East are in the lead among regions - comprising 28.62% of the total.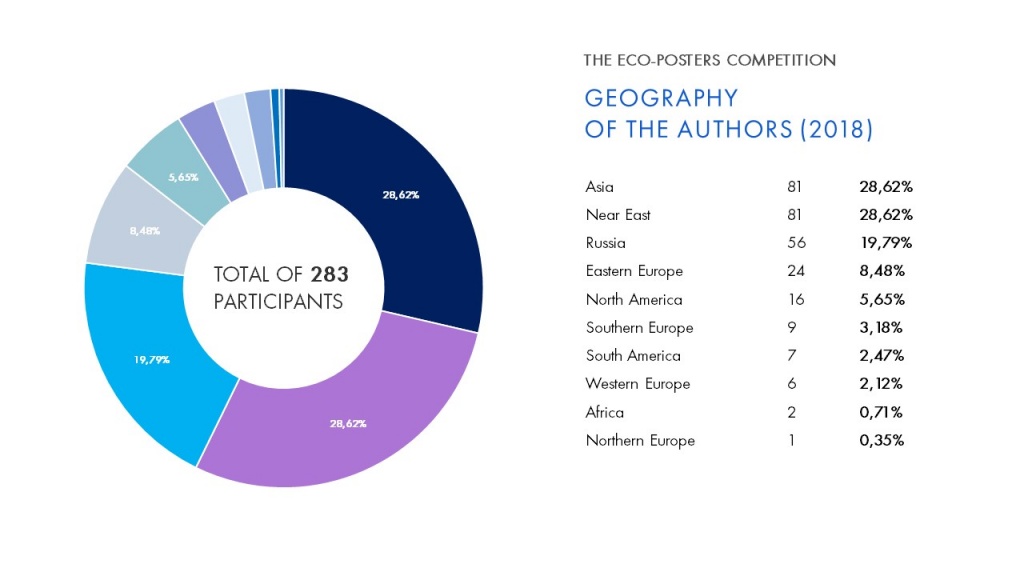 The number of countries participating in the Art Competition increased by 57%, with the amount of artwork submitted increased by 48%. Russia is leading by the number of participating artists, followed by the Middle East and Asia.