In 2020 authors from 108 countries participated in The Golden Turtle International Creative Competition. The geography has expanded adding Maldives, Swaziland, Seychelles, Togo, Fiji, French Polynesia, Montenegro. This year the authors from Iran (383 people), India (316 people), China (253 people), Italy (114 people) and the USA (110 people) were the most active in submitting artworks.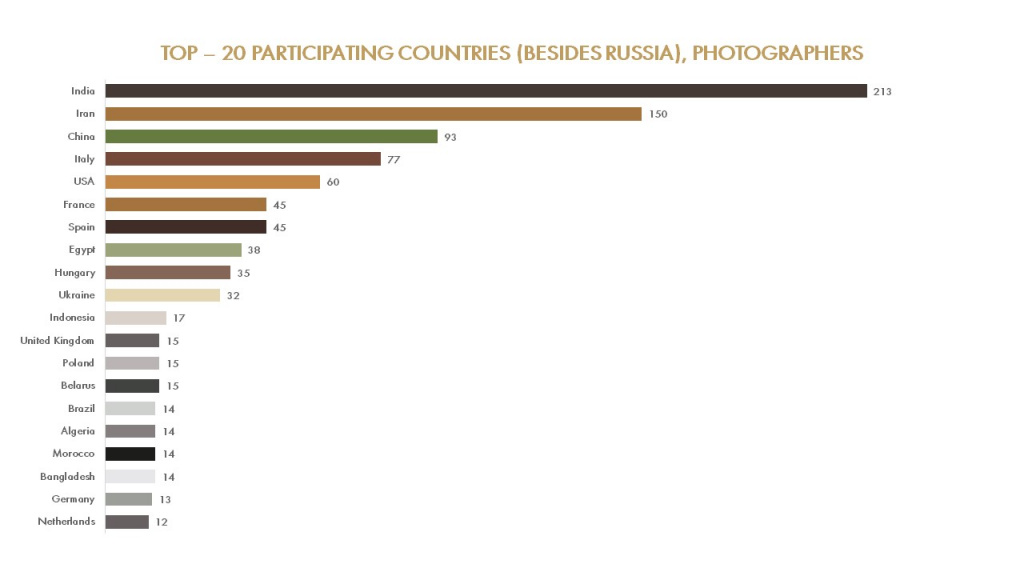 2,063 photographers from 90 countries entered the Natural Photography Competition. In total, photographers sent 10,907 photos to the contest, which is 46% more than in 2019. The most popular among the participants were the "Landscape", the "Animals in their Environment" and the "Portrait of the Animal" nominations.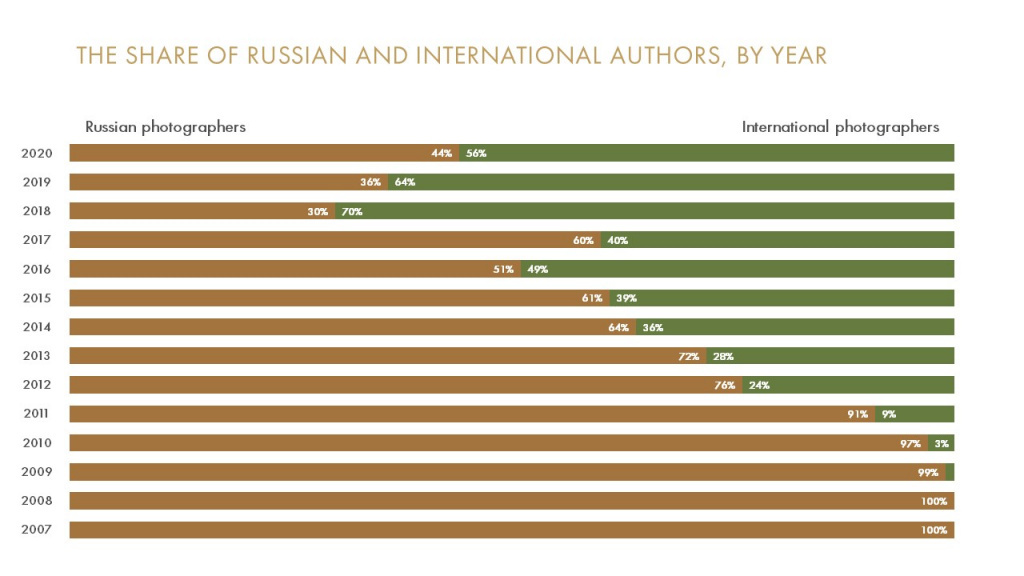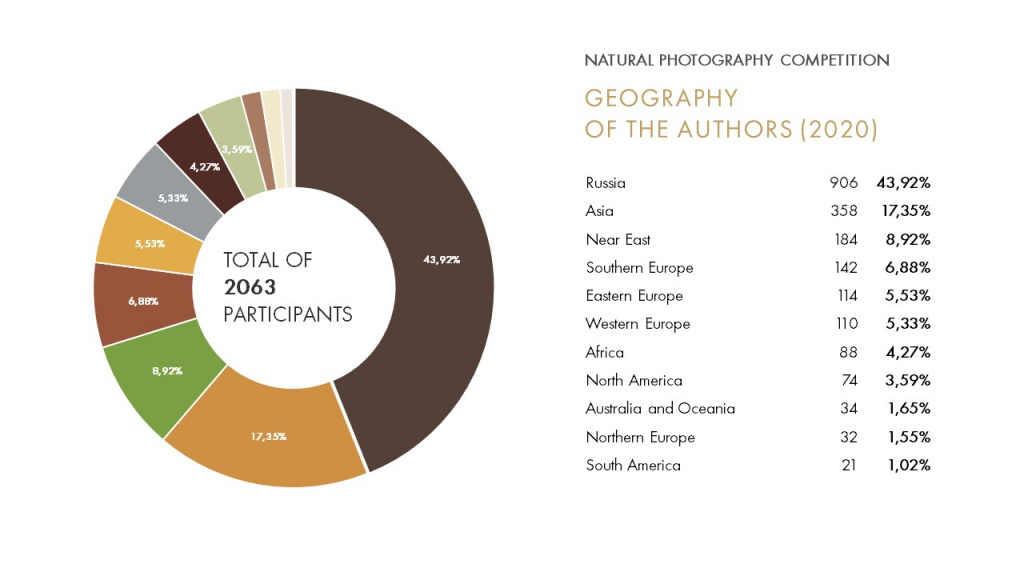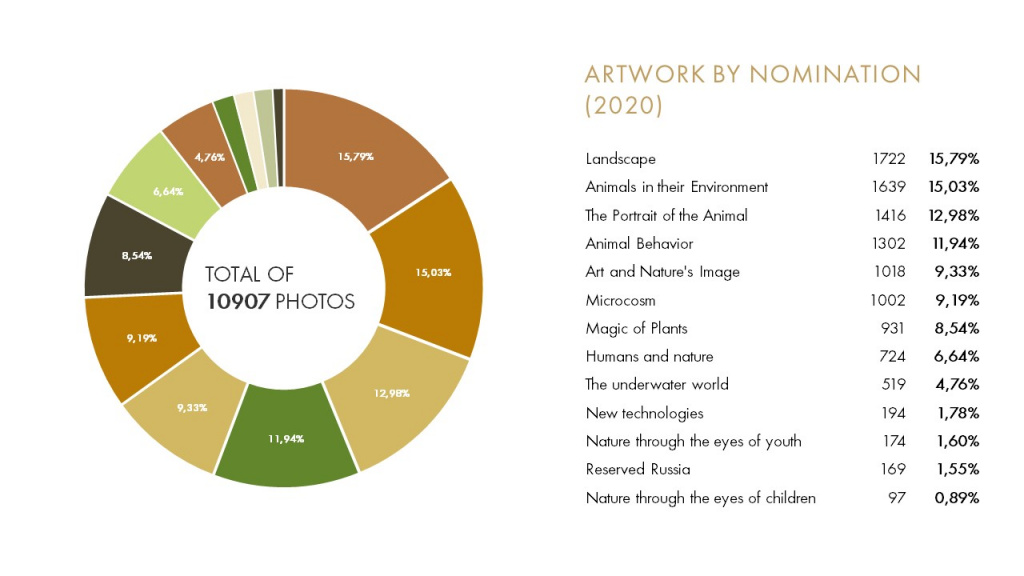 Eco-poster Competition was attended by 833 designers from 67 countries of the world. In total, designers sent 1,903 eco-posters to the contest. In terms of the number of authors, Asia again is in the lead among regions - comprising 31.45% of the total.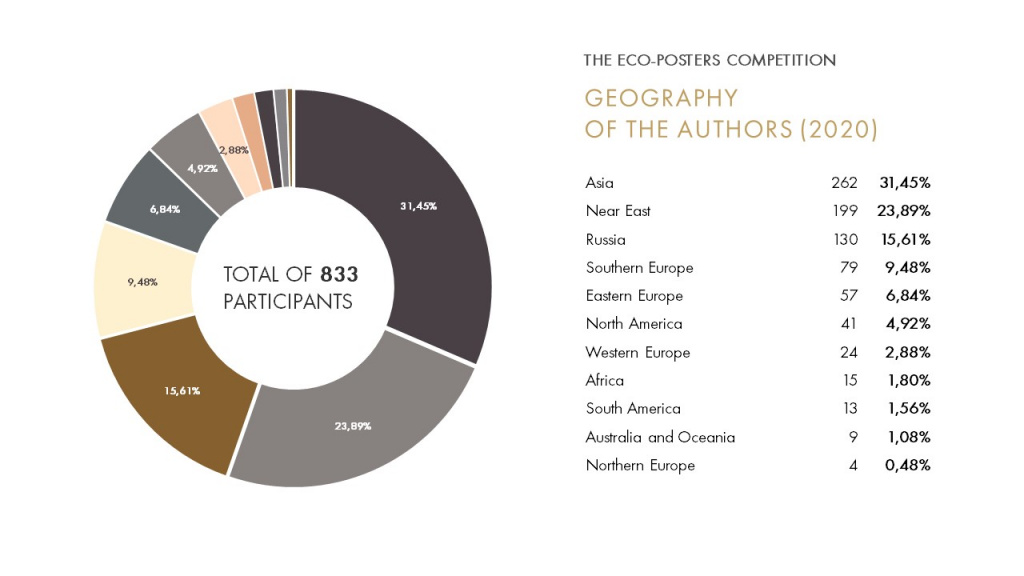 The Art Competition was attended by 615 artists from 80 countries. In total, artists sent 1,284 works to the contest. Russia is leading by the number of participating artists, followed by the Asia and Eastern Europe.